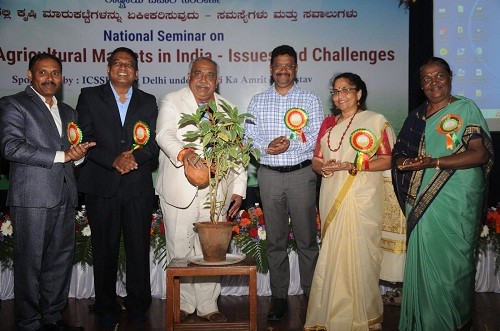 Mysuru, June 17, 2022 (www.justkannada.in): "Incentivizing and fixing a suitable price for the farmers crops will improve their lives," observed Prof. G. Hemanth Kumar, Vice-Chancellor, University of Mysore.
He participated in a national-level seminar on the topic, "Integrating Agricultural Markets, Problems and challenges," held at the Rani Bahaddur Auditorium in the Manasa Gangotri campus, organized by the Development Research Institute of the University of Mysore.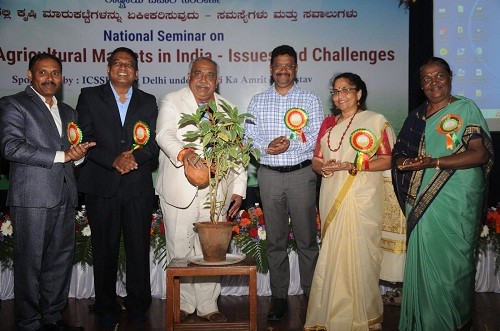 In his address, he expressed his view that the APMC markets, and agricultural markets should be strengthened further. "Introduction of E-Nam Platform and EPF to encourage Farm Gate Operation is a good development. Agricultural markets should be developed as India is an agricultural country. The agricultural markets should function as per regulations. More yards should be established in order to help purchase and sale of produce," he explained.
In his address, Prof. M.S. Ganpathi, Head, Agriculture Trading Management, GKVK, said, "production should be increased and market should be extended to double the income of the farmers. Crops should be purchased as per MSP. The Union and State Governments should create an amicable environment for farmers."
KAS Officer Dr. D.B. Natesh, Professor Dr. M. Meera and others were present.
Keywords: University of Mysore/ Farmers/ crops/ suitable price