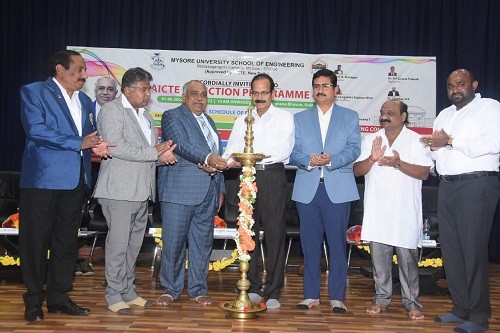 Mysuru, June 1, 2022 (www.justkannada.in): "The Technical school of the University of Mysore has completed its first six months (first semester). 180 engineers will graduate from here in the next three-and-a-half years," said Prof. G. Hemanth Kumar, Vice-Chancellor, University of Mysore.
He inaugurated the introduction program on the subjects that will be taught to the first batch of engineering students of the University of Mysore.
"The University of Mysore which has established several milestones will produce students with technical degrees from now onwards. These students will be the ambassadors of this technical school. They should dream big and achieve large," he added.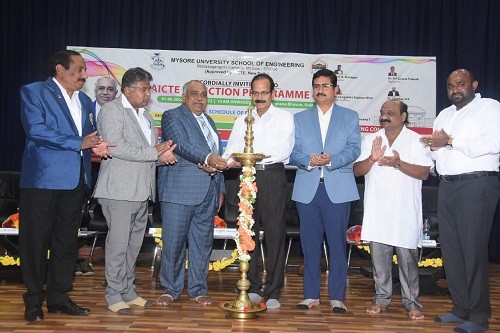 "Earlier it was planned to open the technical school at the site belonging to the University located near the foothills of Chamundi. But due to several reasons, it was opened in the Manasa Gangotri campus. More than 60 institutes (All India Council for Technical Education) had come forward to set up this college and had also sought permission. However, permission was given to the University of Mysore. Hence, the students should understand this and utilize the opportunity properly," he advised.
Kannada Sahitya Parishat District President Maddikere Gopal, former President M. Chandrashekar, University of Mysore Registrar Prof. R. Shivappa, Dr. A.P. Jnanaprakash, Special Officer Dr. Chetan, MUSE Director Dr. T. Anantapadmanabhan and others were present.
Keywords: University of Mysore/ Technical school/ Engineering students