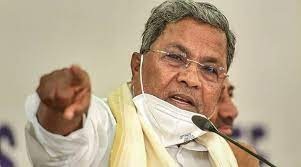 Raichur, October 10, 2022 (www.justkannada.in): "All the prices including the prices of fertilizers, diesel, petrol, cement, LPG, etc. have increased. The BJP government has completely failed in controlling the increasing prices. It is fleecing the blood of poor people and the farmers of the country," alleged leader of the opposition in the assembly Siddaramaiah.
He addressed a press meet at the Circuit House in Raichur today. "When it came to power the BJP had assured to double the farmers income, however only farmers expenses doubled, income didn't. Rahul Gandhi's padayatra has triggered fear among the BJP people," he observed.
He informed that the increase in reservation quota for SC, ST was because of the pressure mounted on Priyank Kharge by us. "The Congress submitted the report 2-3 years ago. However, the present government has come forward to implement it now," he alleged.
"After the Bharath Jodo Yatra, we will conduct a tractor, rathayatra in two teams. All the leaders including Siddaramaiah, D.K. Shivakumar and others will participate in it," he added.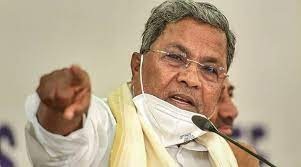 "The prices of all the commodities including fertilizers, diesel, petrol, cement, LPG, etc. has increased. The Union Govt. has imposed GST on all the daily use commodities. Narendra Modi is the reason for Adani's increased wealth. The BJP govt. is fleecing the blood of poor and farmers. The loan of our country is increasing. The amount of loan when Congress was in power was Rs.53,11,000 crore, which has mounted to Rs.152 lakh," he said.
Keywords: Siddaramaiah/ BJP govt/ price rise/ alleged